Meet Jon Smith, a family sim living in a deserted neighborhood. He wants to marry off six kids as a life time want so he has plans to mack on a lady and get her to say I do.




But first off, he's dissappointed with his driveway, it's a disappointment as far as driveways go. All flat and grey.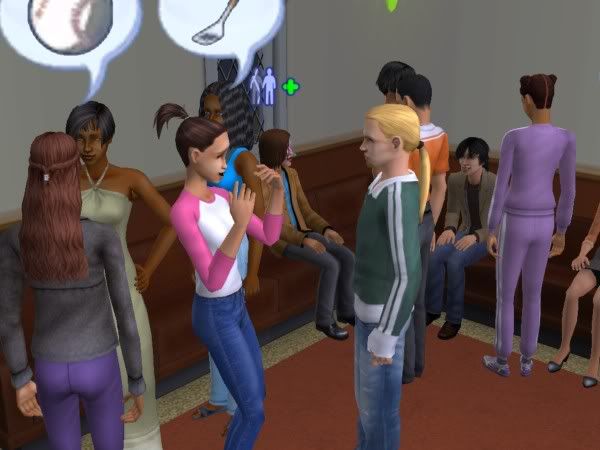 Jon used his boring drive way to park a car, a car that took him to the Comandgo Emporium where low and behold, he met Brandy. Brandi was smart, pretty, and, best of all, interested.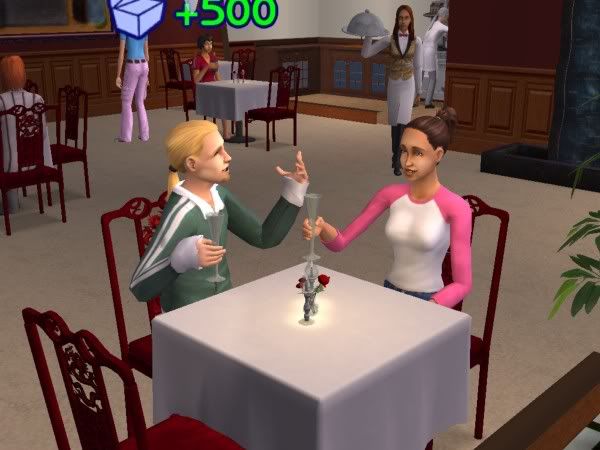 Jon wooed her to the best of his ability and budget. He took her to dine at the most expensive places (he could afford)...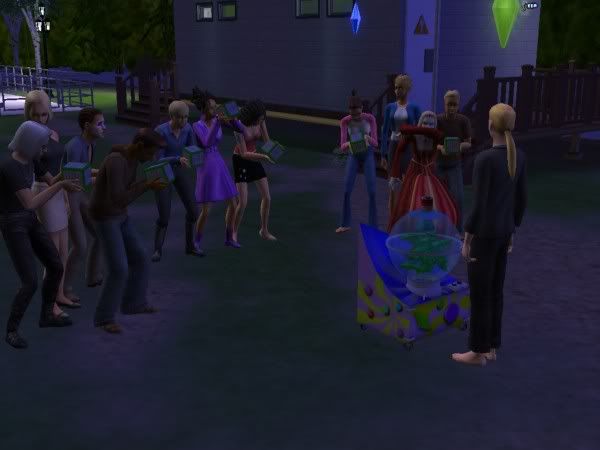 He took her for romantic nights out at the local park where there was dancing and mishuno tournaments.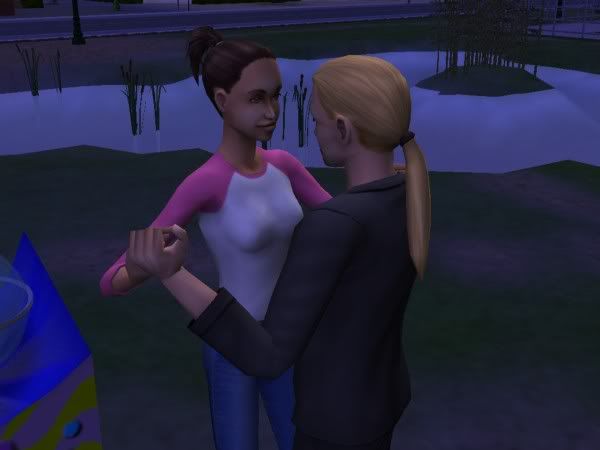 She almost didn't stand a chance, the poor girl. If she had known what Jon was planning she might have run screaming.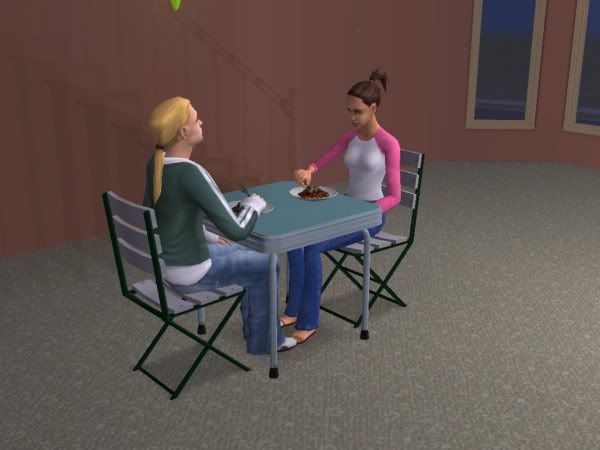 A quiet evening at home let Brandy to believe that Jon had more on his mind that dating.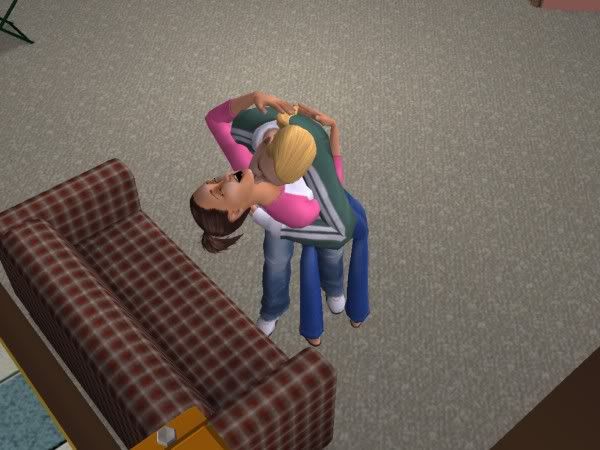 And her theory was confirmed when he made his move. Jon, you sly man.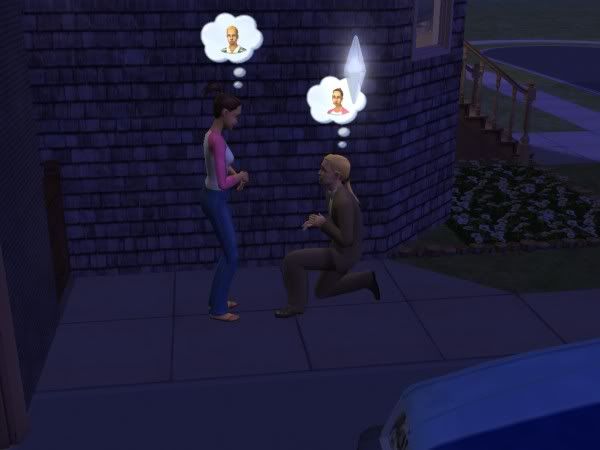 Finally the evening came when Jon planned to propose. He was so nervous.




But Brandy was looking forward to marrying him so she readily agreed and drug him up to the bedroom for some fun.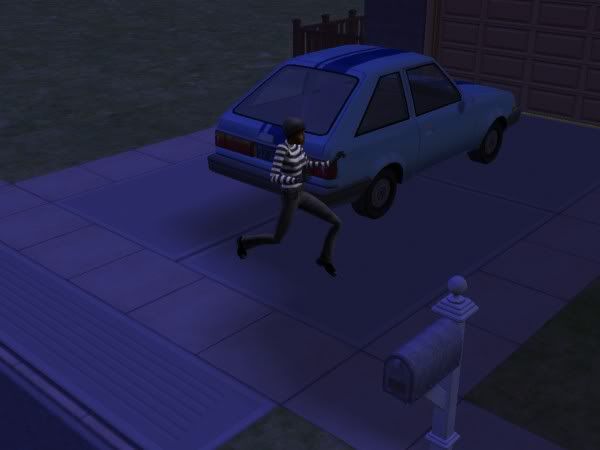 Too bad Jessica Adabi had to ruin their fun and steal their car!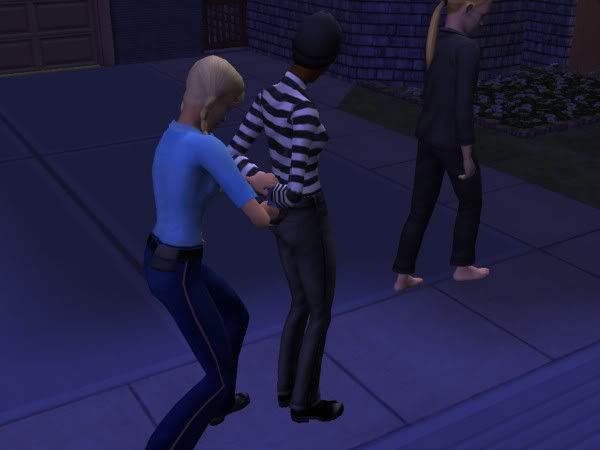 Too bad the insurance didn't cover theft by Jessica, they only got $300 for a $900 car. Bummer.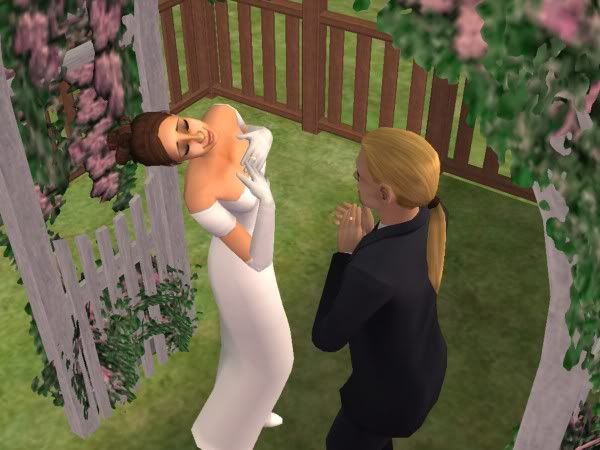 But the invitations were still sent, the date set, and it was soon time. Brandy made a lovely bride.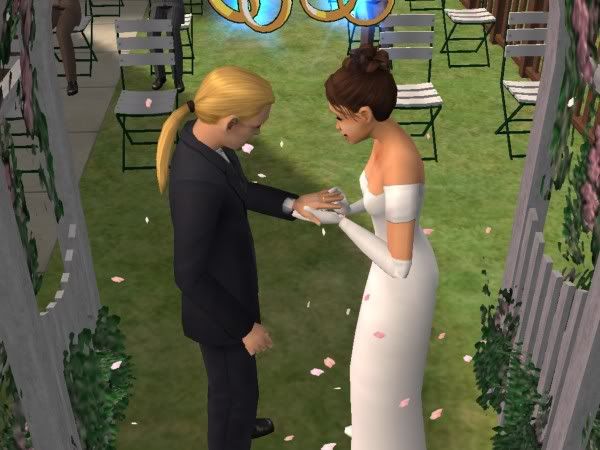 They exchanged their vows in front of friends.




And a kiss to make it final.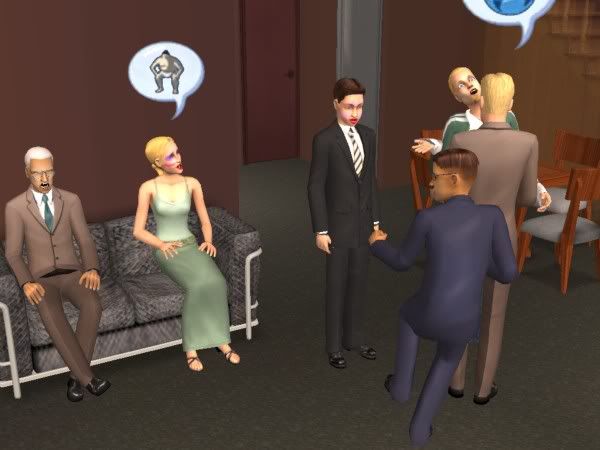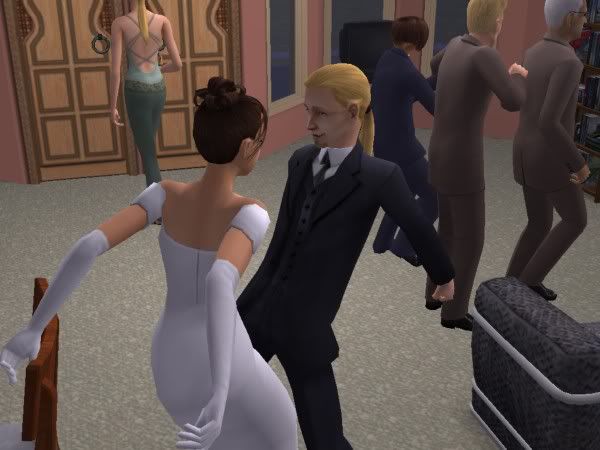 And it's party time. Break it down Jon and Brandy Smith. It's only a matter of time...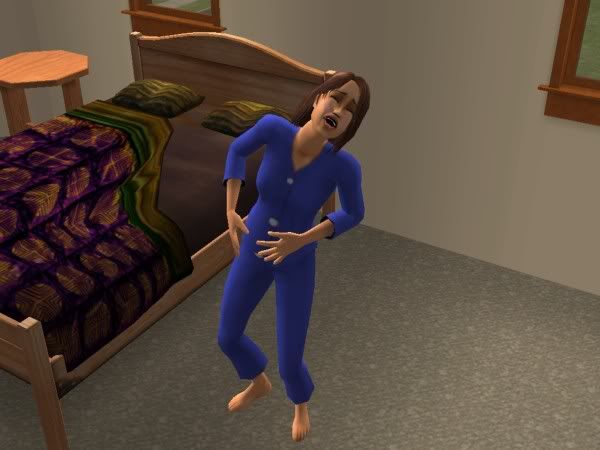 And indeed it was. Their first child James, was born a mere 9 months after the wedding. They got busy fast.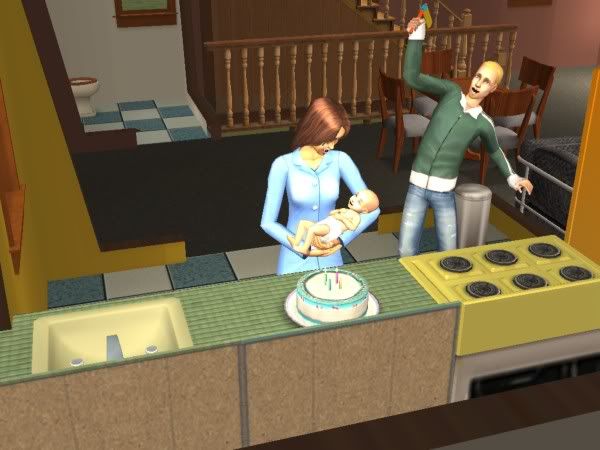 His birthday came soon too.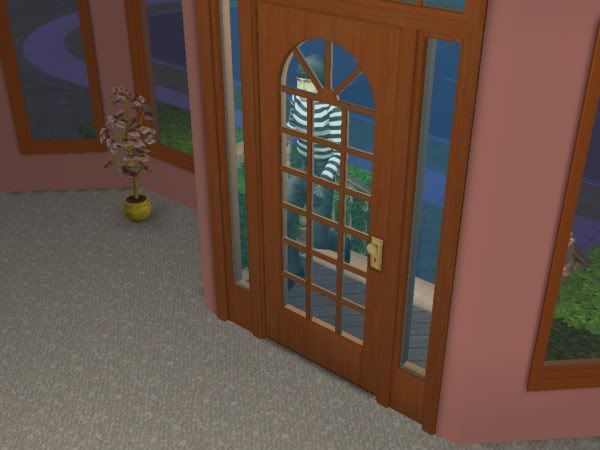 So did another theif, Gordon King! But at least this time they had an alarm.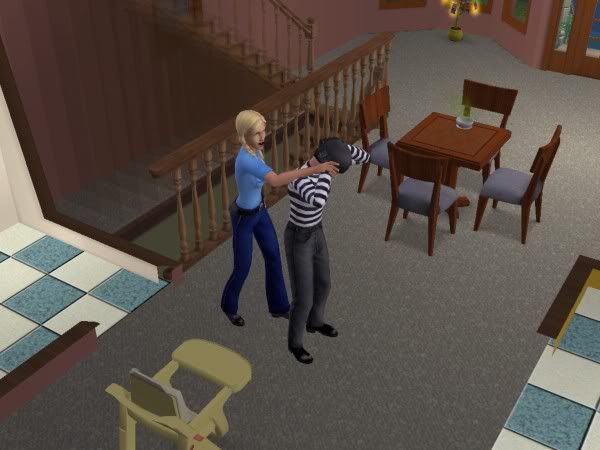 Demi Love, the local PD was on the case again and arrested Mr. King before he got away with anything. Whew!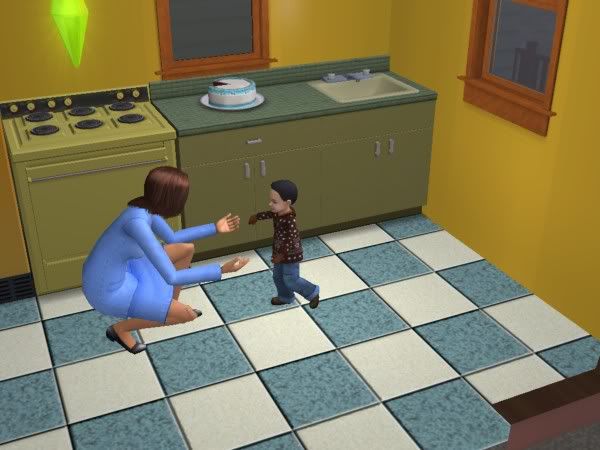 And so life fell into a partern:

Births, birthdays, stealing nannies, fires, costumes, potions of youth, first loves, etc.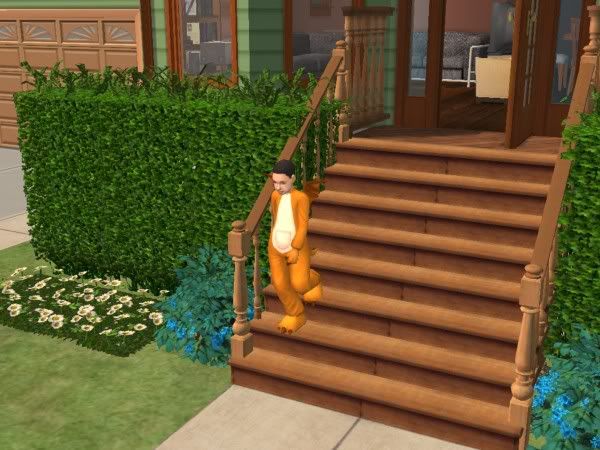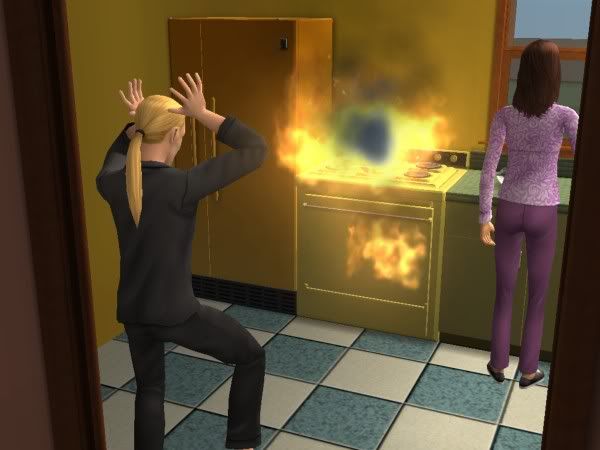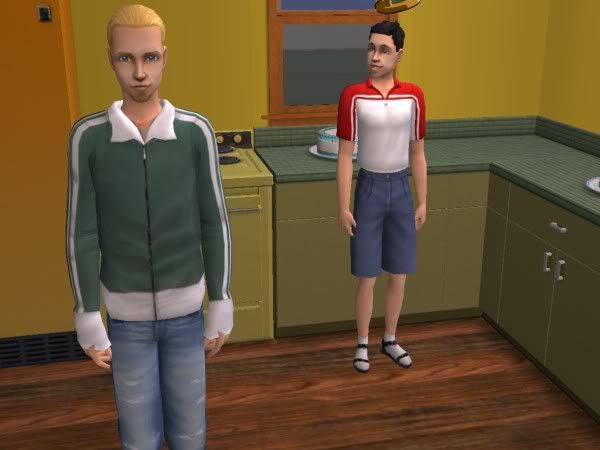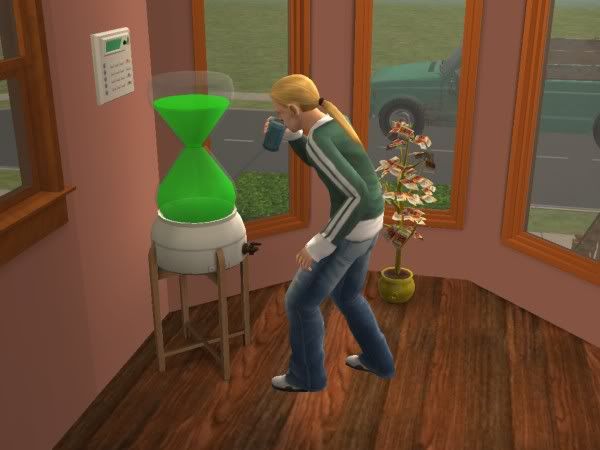 And the Smith's had ten children when all was said and done. Brandy hadn't planned on more then two.

James, Mary, Robert, Patricia, Machael, William, etc. (I'll finish the list later, I can't remember them all.)

And they have started to go to college, the Smith kids. I can't imagine how broke the Smiths are with that many kids in college.

Update coming soon.